Traffic Engineer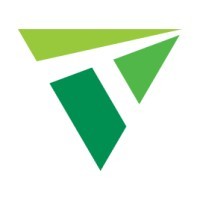 Trilon Group
Other Engineering
Howell, NJ, USA
Posted on Wednesday, November 1, 2023
CME Associates is a multi-disciplined consulting engineering firm dedicated to providing a high quality of professional services in a cost-effective and timely manner. We endeavor to develop and maintain long-term, responsive, and personal business relationships with our clients and to address their needs in a positive and successful manner. Through our commitment to the principles of integrity and quality, we utilize practical and innovative problem-solving techniques to ensure that our clients' problems are resolved cost-effectively through technically sound, scientifically-based methods in an environmentally conscious and responsive manner.


Three professionals with over sixty years of collective experience established CME Associates in 1983. In 1997 CME Associates acquired the staff of Berson Ackermann Associates, another respected civil engineering and surveying firm with substantial experience. In 2002, CME Associates acquired Icon Engineering, an environmental engineering firm specializing in Brownfield Redevelopment. In 2007, CME Associates acquired EGS Associates, Inc., a firm specializing in providing geotechnical services. Currently, CME Associates provides a complete range of Environmental, Geotechnical, Engineering, Surveying, and Planning services and has represented both the public and private sectors on a wide range of projects and, specifically, projects relating to the environment, including water and wastewater treatment facilities and pipelines; wastewater and potable water master plans; water resources and treatment, storage and conveyance facilities; surface and groundwater monitoring; landfills; recycling facilities implementation plans; environmental impact statements; highway and roadway construction; large residential and commercial development projects, and major capital construction projects.


The qualifications and experience of its personnel are CME Associates' greatest assets. The firm has made a conscious effort to attract, develop and retain the highest quality professionals chosen for their demonstrated capabilities, field experience, energy, commitment to excellence and ability to accept increasing levels of responsibility. Our staff includes civil engineers, site engineers, environmental scientists, planners, hydraulic engineers, surveyors, geologists, geotechnical engineers, hydrogeologists, wetlands technicians, GIS specialists, landscape architects, and office and field support staff experienced in all disciplines necessary to successfully complete our client's projects.


CME is also a leader in Geographic Information System (GIS) Services. By utilizing the latest in GIS technology we assure our clients a state-of-the-art effective and efficient solution to their needs. We use various software solutions to complete a quality program. CME encourages our clients to integrate the expertise of their own personnel into the GIS effort creating a successful long-term solution for information needs.


CME Associates presently has eight (8) offices in New Jersey (Parlin, Howell, Monmouth Junction, Pleasantville, Camden, Barnegat, Medford and Cape May Court House).