Engineering Designer III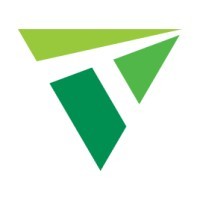 Trilon Group
Design
Atlanta, GA, USA
Posted on Tuesday, October 10, 2023
Alta is an Equal Opportunity Employer
Alta Planning + Design, Inc. is committed to providing equal employment opportunity for all employees and applicants. It is our policy that decisions involving people are made on the basis of job-related criteria, independent of an individual's gender, race, color, national origin, age, religion, marital status, sexual orientation, military or veteran status, physical or mental disability for which reasonable accommodation is available, and any other status protected by law. This includes decisions involving hiring, job placement, transfer, promotion, compensation, benefits, training, and company-sponsored programs. Alta Planning + Design maintains formal employment policies, available online and by request.


Affirmative Action Plan
Alta Planning + Design, Inc. is a federal contractor subject to affirmative action regulations requiring written Affirmative Action Plans (AAP's) for minorities and women, and for covered veterans and individuals with disabilities. We worked intensively with a local firm that specializes in Affirmative Action Plans to develop a program for our company that will not only satisfy our federal obligations but will be a living document. This means the plan is integrated into our recruiting and evaluation procedures and is revisited often in order to ensure we're doing everything we can to embrace and promote diversity within our company.


Alta requires all employees to complete their COVID-19 vaccination series or have an approved exception to the requirement due to a medical condition or sincerely held religious belief. Proof of vaccination or an approved exemption for new employees will be verified prior to the first day of employment. Failure to provide proof of vaccination or receipt of an approved exemption will lead to withdrawal of the job offer.