Medical Assistant - Greenwood (DCI)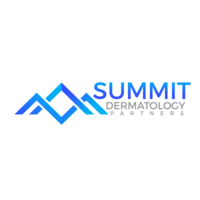 Summit Dermatology Partners
Greenwood, IN, USA
Posted on Tuesday, May 2, 2023
Multi-site Dermatology Group Seeks Medical Assistant Greenwood/Plainfield, IN
The Dermatology Center of Indiana is recruiting an experienced full time Medical Assistant to join our growing Dermatology and Medical Aesthetics group in Greenwood, IN, with one day/week in Plainfield, IN.
Responsibilities:
The following is an overview of the essential job functions and responsibilities, this may not be an all-encompassing list:
Recording patients' chief complaint, documenting physician's observations during examination and changes in medical conditions in EMR system
Labeling tissue and fluid samples and sending them in for laboratory analysis
Prepping exam rooms for clinical procedures and assisting providers with patient care
Assisting providers during routine checkups an outpatient procedure
Monitoring and documenting patient symptoms for providers review during clinical exams
Providing compassionate patient support and care, attention, and assistance during office visits
Preparing and administering medications under the direction of supervising providers
Qualifications:
Demonstrated ability in taking patient vitals, injection/immunization procedures, charting and documentation, exam room preparation, infectious waste handling, sterile techniques and routine lab procedures and collection
Oral communication skills needed to develop patient rapport, discuss orders with patients, patient's family, and pharmacies
Written communication skills necessary for charting and documentation.
Demonstrated ability in handling patient confidentiality.
Ability to work with peers in a team situation
Demonstrated knowledge and skills necessary to provide care appropriate to the age of the patients served.
Licensed medical assistant or further nursing degree.
Minimum of one year of previous experience in dermatology medical office required. Candidates without this experience will not be considered.
Experience utilizing Modernizing Medicine / EMA Electronic Medical Record (EMR) highly preferred.
About The Dermatology Center of Indiana
At The Dermatology Center of Indiana, our mission to revolutionize skin care starts by partnering with outstanding, industry-leading dermatologists. We strive to be the best in everything we do, and we take pride in creating environments where our physicians and providers excel. Our powerhouse practice support and back-office teams are 100% focused on ensuring all aspects of the practice are optimized to fully support our exceptional providers. Our comprehensive approach gives our dermatologists the tools and the time to focus on doing what they love—providing great patient care. If you want to join a team dedicated to revolutionizing dermatology, we'd love to connect with you.