Clinical Research Coordinator (Medical Assistant)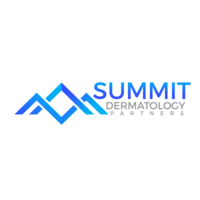 Summit Dermatology Partners
Plainfield, IN, USA
Posted on Tuesday, May 2, 2023
Dermatology Clinical Trials Center Seeks a Certified Medical Assistant or Clinical Research Coordinator Plainfield, IN
The Dermatology Center of Indiana is recruiting an Certified Medical Assistant or Clinical Research Coordinator to join our Indiana Clinical Trails Center in Plainfield, IN. Clinical Research Coordinator training is available.
Position Details:
The Clinical Research Coordinator (CRC) is responsible for a variety of activities in support of clinical research studies. The CRC works closely with and carries out the directives of the Director of Clinical Research in all aspects of the care and treatment of clinical research subjects in compliance with study protocols throughout the research study. The CRC is responsible for his/her assigned portfolio of studies as it relates to, but not limited to, the following areas: informed consent; accurate and timely completion off patient documentation, patient visits (paper and electronic); data entry; laboratory; test article; adverse event reporting; and study close out.
The CRC will be trained by our qualified staff and then required to have knowledge of protocol design and Good Clinical Practices (GCP) as set forth by the Federal Regulations and International Conference of Harmonization (ICH) Guidelines for the protection of human subjects and the conduct of clinical research required Knowledge of the International Air Transport Association (IATA) regulations for the transportation of Dangerous Goods is also necessary. Under the direction of the Director of Site Operations, the CRC will help ensure protocol compliance, Investigational Article accountability and proper follow-up during the clinical trial.
Responsibilities:
Regulatory
Assists DSO and/or DCR in preparing for IRB submissions, protocol revisions, periodic or final reports, and submitting timely and accurate regulatory documents to sponsors, as needed.
Supports the safety of clinical research participants
Adhere to Good Clinical Practices and the study protocols
Any other duty which may be assigned to ensure all regulatory documentation occurs in a timely and thorough manner.
Clinical Trial Process
Assists in facilitating and coordinating the daily clinical trial activities
Understands the details of each assigned portfolio of studies
Reviews and comprehends each protocol of assigned portfolio of studies including study proceedings and timeliness, inclusion and exclusion criteria, confidentiality, and privacy protections
Participates in the pre-screening of potential research participants to determine their initial eligibility and interest in a research study and adhering to important guidelines to protect the privacy of the patients
Assists in screening, recruiting and enrolling research participants
Participates in the Informed Consent process by communicating clearly and openly with potential study patients about; protocols open to enrollment, explains the purpose, duration, risk/benefits of the study and obtains all required signatures
Possesses a thorough knowledge of the Informed Consent process, as well as a thorough understanding of the study protocol (s) in order to answer all questions pertaining to the study posed during the Informed Consent process.
Ensures the current approved Informed Consent is signed before Subjects are screened and enrolled in a clinical study
Provides research participants a copy of their signed Informed Consent.
Ensures participant's primary care physician receives notification of participant's participation in a study, if requested by the patient
Provides the receptionist with the target date and window for scheduling patient follow-up visits
Ensures adherence to protocol requirements
Assists the Director of Clinical Research with requirements of patient visits per study protocol, such as: obtaining vital signs, documenting assessment of patient response to Investigational Product and evaluation of Adverse Events (AEs); retrieving Investigational Article and documenting Subject compliance with required dosage
Dispense Investigational Article in a professional and accountable manner following protocol requirements
Knowledgeable of the storage/temperature requirements for all assigned study medications stored on site
Maintains Investigational Product Dispensing Log of assigned clinical trial studies by correctly and completely recording drug distribution at the time it is dispensed; and return of drug by subjects within 24 hours as part of visit completion requirements
Continually reviews concomitant medications
Ensures appropriate specimen collection, processing and shipment per study protocol
Communicates abnormal laboratory values to appropriate persons in a timely manner.
Communicates regularly with Investigators about study progress and issues
Records all Adverse Events (AEs) reported by study participants
Reports all SAEs to Investigator, Sponsor's Clinical Research Associates (CRA), primary care physician and IRB
Administers questionnaires/diaries per protocol
Other
Works with study monitors at site visits to resolve any outstanding issues or queries before the end of the site visit
For assigned portfolio of studies, works toward resolving all unresolved flagged issues within one week of the site visit and reports completion status or progress toward resolution to the Director of Site Operations. It is expected that all outstanding issues will be resolved prior to the next monitor visit.
Completes Continuing Education/In-service Education Requirements in the designated timeframe
Maintains current training in the following areas: OSHA training regarding Bloodborne Pathogens; International Air and Transportation Association (IATA) training for routine packaging, labeling, and transporting of biological materials; Basic Life Support (BLS) and AED training
Adheres to ICTC Policies and Procedures, Employee Guidebook and Standard Operating Procedures
Consistently demonstrates support for compliance in the performance of job duties and responsibilities by developing and maintaining knowledge of and performing job functions in compliance with rules, regulations, policies, and statutes that affect the CRC job function.
Performs additional duties as assigned by the Director of Clinical Research and/or Director of Site Operations to ensure the continuing success of ICTC
Assists CRSA-II with biospecimen processing and shipments when necessitated by heavy processing volumes, or as directed
Assists other staff as needed or directed
Assists in the day-to-day operations, as needed and as assigned
Provide the Director of Site Operations with a report of CRC activities, outstanding issues, assignment progress and/or completion, prep for upcoming monitoring visits, etc.
Qualifications:
Minimum: High School Diploma and Medical Assistant Degree
Preferred: Certified Medical Assistant Degree or CCRP Certification
Travel within the USA to attend Investigator meetings for new clinical trials may be required.
Essential Skills:
Maintain the highest level of professional conduct in the presence of investigators, subjects, research staff, sponsors, etc.
Able to perform diverse administrative duties requiring analysis, sound judgment, and a high level of knowledge of study specific protocols
Computer skills with capability of using clinical trial databases, electronic data capture, Microsoft Word Office
Ability to communicate clearly using excellent verbal and written communications skills
Possess exceptional organizational and prioritization skills as demonstrated by planning objectives and strategies to ensure that the process/requirements for the flow of clinical research information is optimized, such as: charting is completed accurately and thoroughly and subject binder provided to Data Entry for EDC processing within 48 hours of the patient visit.
Ability to problem-solve, prioritize quickly and accurately and multi-task to facilitate workflow
Ability to work independently in a fast-paced environment, as well as work collaboratively as a team
Possess and utilize excellent interpersonal skills with patients, staff, and others
Meticulous and detail oriented
Ability to perform ECG, Phlebotomy, Urinary Pregnancy Test
Ensure proper collection, processing, and shipment of bio specimens (e.g., centrifuge, freezing, refrigeration.
Typical Physical Demands:
Physically capable of lifting, moving, or transporting supplies, medical records and equipment within reasonable weight limits.
Physically capable of reading and reviewing handwritten chart notations. Physically capable of bending, sitting, or standing for extended periods of time, reaching and climbing to retrieve or store medical records.
Physically capable of manually entering data into an electronic data base using a keyboard.
Reasonable accommodations may be made to enable individuals with disabilities to perform essential functions.
Typical Work Conditions:
Fast-paced clinical research center environment.
Must be able to adjust and adapt to changing conditions.
About The Indiana Clinical Trials Center
The Indiana Clinical Trials Center (ICTC) is a comprehensive and highly experienced clinical research site focusing primarily on Phase I – IV dermatologic clinical trials. ICTC is a successful extension of The Dermatology Center of Indiana (DCI) located in Plainfield, Indiana.
For patients struggling with difficult, complex, and many times chronic conditions, ICTC gives them the opportunity to participate in cutting edge research that can help them overcome and improve their situations. In enrolling such patients at high levels, we always conduct such clinical trials under the guidelines of Good Clinical Practice (GCP).
For sponsors, we pride ourselves on enrolling appropriate patients at high levels. In addition, and more importantly, we promise to provide our sponsors with outstanding, complete, detailed data for each of their studies.
Ultimately and at all times, our patients' safety and best interests are of utmost importance to us.