Chief Financial Officer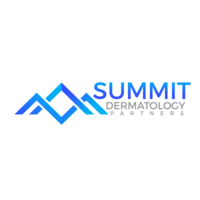 Summit Dermatology Partners
Accounting & Finance
Portsmouth, NH, USA
Posted on Tuesday, May 2, 2023
Multi-site Dermatology Group Seeks Chief Financial Officer
About Optima Dermatology
At Optima Dermatology, our mission to revolutionize skin care is made possible by our world class team that is and inspired to set the new standard in dermatology. Our team is creating access to world-class dermatology care in underserved markets and is committed to treating every patient as we would want our friends and family to be treated. We are growing rapidly and looking for key team members who believe in our mission and want to make a difference in the lives of our patients. We foster a collaborative environment that is fun and hardworking and promise you will work alongside amazing colleagues you are proud to call your teammates.
Position Details:
Optima Dermatology is recruiting a Chief Financial Officer to join our Practice Support Center, based in Portsmouth, NH. We are focused on finding the right partner and open to a CFO being in-office or fully remote.
Optima Dermatology is a mission-driven dermatology practice with 17 locations and 49 providers in Indiana, Ohio, New Hampshire, and Maine. Optima offers a complete menu of services under one roof, including general dermatology, Mohs surgery, cosmetics & aesthetic services, pathology, and clinical trials. Unlike most dermatology practices, Optima's strategy is based on a de novo approach, opening net new practices within markets that have limited access to dermatological services.
Optima has launched an ambitious growth plan, focused on opening between 5-10 new de-novo practices per year over the next decade in Ohio, Indiana, New Hampshire and Maine due to its attractive supply / demand characteristics in these states.
Optima achieves industry-leading quality of care and patient experience (95+ average NPS), and our mature practices achieve 80%+ returning patients, stable top-line organic growth, and industry leading clinic-level EBITDA margins.
The Chief Financial Officer will partner with the CEO and executive team to build one of the premier companies in the Alpine Investors portfolio as measured by the consistency of financial performance vs. plan and enterprise value creation via organic growth. The successful candidate will work closely with the BOD, Physicians, Executive Team, and corporate departments such as RCM, Payor Relations, Human Resources, Operations, and Provider Recruiting.
Skills, Competencies, and Experience:
Culture Carrier & Leadership
Proven experience as a very strong people leader
Direct reports have strong, collaborative relationships and alliances with other departments and constituents throughout the organization
Finance as Strategic Competency
Strategic lens toward developing a business model and growing a business
Ability to partner with executive team in crafting a strategy consistent with financial objectives and play a constructive role in achieving non-financial line of objectives (market share growth, competitive advantage, customer satisfaction)
Ability to utilize all available data and financial modeling to partner with executive team in developing and fine-tuning Optima de-novo growth strategy, as well as propose and evaluate other growth opportunities and strategies
Experience Creating Financial & Performance Visibility & Reporting
Success in creating robust financial transparency among all departments and business unites (practices throughout an organization
Identifying KPIs that drive businesses and partnering with leaders to manage toward those KPIs
Demonstrated Success in Driving Effective Planning Processes
Success in managing annual budgeting process from start to finish
Ability to articulate planning philosophy
Experience working with modern planning tools (Adaptive Insights, Anaplan, etc.)
Deep knowledge of steps, timelines, issues and changes in planning processes
Proven Ability to Instill Financial Discipline and Competence
Cogent description of methodology for identifying cost savings
Evidence of cost savings achieved (source/ amount)
Spend versus plan performance in prior companies
Examples of conflicts with departmental leaders and/or CEOs regarding spending and resolutions thereof
Leadership Experience with Cross Functional Initiatives
Evidence of buy in and/or increased accountability
Data-driven, metrics-focused orientation
Successful Relationships with External Constituencies
Experience with covenant compliance or effective management of lenders
Successful audits without material weaknesses
Strong references from lenders, auditors, investment bankers
Understanding of Data Science and Data Architecture
Proven ability to design financial models
Understanding of data transformation process
Experience developing or managing the development of BI tools (e.g., PowerBI, Tableau)
Qualifications:
Proven experience as CFO
Multi-site healthcare experience preferred
Ability to deliver timely and accurate financial reporting
Ability to articulate planning philosophy, and familiarity with modern planning tools (Adaptive Insights, Anaplan, etc.)
Ability to instill financial discipline and competence
Leadership experience with cross functional initiatives
Excellent knowledge of data analysis and forecasting methods
Ability to design financial models, understanding of data transformation process, and experience developing or managing the development of BI tools (e.g., PowerBI, Tableau)
Experience managing legal contracts, employment matters, and third-party suppliers
Highly organized; strong system for meeting deadlines and closing the loop with key stakeholders
Strong work ethic, self-starter, energized by building
Willingness and ability to hire A talent, develop, and train new team members
Strong project management skills