Controller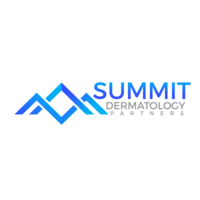 Summit Dermatology Partners
Accounting & Finance
Portsmouth, NH, USA
Posted on Friday, April 21, 2023
Multi-site Dermatology Group Seeks Controller
Optima Dermatology is recruiting a Financial Controller to join our Practice Support Center, based in Portsmouth, NH.
Position Details:
Under the direction of the Chief Financial Officer, the Controller directs and supervises the complete accounting system and financial function of the company. This individual will oversee all aspects of the company's financial management, including budgeting, financial reporting, accounting, and auditing. This individual will also work closely with the executive team to ensure the company's financial health, growth and profitability, and compliance with all relevant regulations.
Key Responsibilities:
Develop and maintain financial systems, policies, and procedures to ensure accurate and timely financial reporting and analysis.
Ensure compliance with all relevant regulations, including tax laws and accounting standards.
Develop and implement financial policies and procedures to ensure the accuracy and integrity of financial reporting.
Prepare monthly, quarterly, and annual financial statements, including income statements, balance sheets, and cash flow statements.
Manage the company's accounts payable and accounts receivable functions.
Manage the company's cash flow and banking relationships.
Coordinate with the external auditors to ensure timely completion of audits and regulatory filings.
Provide financial leadership and support to ensure the achievement of business objectives.
Analyze financial data to identify trends and provide insights into the company's financial profitability, revenue growth, and cost efficiency.
Manage the company's budgeting and forecasting process to support strategic planning and decision-making.
Provide financial analysis and support to the executive team, including preparing financial models and forecasts.
Monitor and analyze financial performance, identifying areas for improvement and making recommendations to management.
Maintain strong relationships with key stakeholders, including investors, lenders, and regulatory agencies.
Participate in the development of strategic plans and annual budgets.
Qualifications:
Bachelor's degree in accounting or finance; Master's degree preferred
CPA or CMA certification preferred.
Minimum of 5 years' experience in financial management, experience in healthcare management preferred.
Strong knowledge of accounting principles and practices, as well as tax laws and regulations
Excellent analytical and problem-solving skills
Strong attention to detail and accuracy
Ability to work independently and as part of a team
Excellent communication and interpersonal skills
Experience with financial modeling and forecasting
Strong computer skills, including proficiency in Microsoft Excel and accounting software
About Optima Dermatology
At Optima Dermatology, our mission to revolutionize skin care is made possible by our world class team that is highly engaged, mission-driven, and inspired to set the new standard in dermatology. We are growing rapidly and looking for key team members who believe in our mission and want to make a difference in the lives of our patients. We foster a collaborative environment that is fun and hardworking and promise you will work alongside amazing colleagues you are proud to call your teammates.