Clinical Research Nurse Practitioner (Sub-Investigator)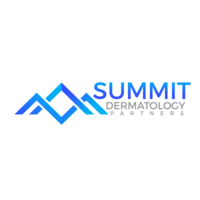 Summit Dermatology Partners
Macedonia, OH, USA
Posted on Saturday, November 5, 2022
Optima Research Center Seeks Clinical Research Nurse Practitioner (Sub-Investigator) in Macedonia, OH
Position Details:
The Clinical Research Nurse Practitioner (CRNP) is a master's prepared independently licensed nurse who functions as a sub-investigator for clinical trials conducted by Optima Research as part of a multidisciplinary patient care team. The CRNP provides medical evaluation, care, and treatment of clinical research subjects in compliance with study protocols. This activity is performed in collaboration with the Principal Investigator(s) and the Director of Clinical Research. The CRNP is required to have knowledge of protocol design and Good Clinical Practices (GCP) as set forth by the Federal Regulations and International Conference of Harmonization (ICH) Guidelines for the protection of human subjects and the conduct of clinical research required. The CRNP ensures protocol compliance, Investigational Article accountability, and proper follow-up during the clinical trial.
Essential Sub-Investigator Functions:
The Clinical Research Nurse Practitioner is responsible for the following essential sub-investigator functions:
Pre-Study
Order specialized equipment for special clinical studies
Oversee the informed consent process of study participants
Perform screening examinations
Review subject screening data, including subject medical histories; ECGs; radiographic studies; laboratory studies; lab work, and any other ancillary tests required per study protocol
Interact with study participants in person on-site or via written, electronic, or telephone correspondence to address any screening-related questions
Interact with study participants regarding safety concerns at on-site visits or screening review
Review potential study participant's eligibility based on protocol inclusion and exclusion criteria
Approve study participants for inclusion in the clinical trial study
During Study
Review, initial, and date all safety-related data in a timely manner, including laboratory studies, ECGs, and all other safety data as dictated by the study protocol
Safety Monitoring: Monitor, review and track adverse events and serious adverse events, providing treatment as needed.
Post-Study
Safety Monitoring: Perform end-of-study physical examinations and provide follow-up for any ongoing adverse events
Assist Principal Investigator/Director of Clinical Research with on-site client review of Case Report Forms
Responsible for adverse drug assessments, evaluations, and documentation under the guidance of the Principle Investigator
As needed, assist with clinic associate's training on ECG procedures, manual vital sign procedures, and assessment skills related to reporting adverse events
Additional Functions and Responsibilities:
Maintain the highest level of professional conduct in the presence of investigators, subjects, research staff, sponsors, etc.
Demonstrated strong leadership skills with the ability to both provide teaching and mentoring to expand employee performance levels and ensure retention of high-performing associates
Able to perform diverse duties requiring analysis, sound judgment, and a high level of knowledge of study-specific protocols
Proficient computer skills with the capability of using clinical trial databases, electronic data capture, Microsoft Word Office
Ability to communicate clearly using excellent verbal and written communications skills
Possess exceptional organizational and prioritization skills as demonstrated by planning objectives and strategies to ensure that the process/requirements for the flow of clinical research information are optimized; such as charting is completed accurately and thoroughly and subject binder provided to Data Entry for EDC processing within 48 hours of the patient visit.
Ability to work independently in a fast-paced environment, as well as work collaboratively as a team
Possess astute clinical and diagnostic skills, maintaining a high level of clinical competence in dermatology
Actively participates in developing regulatory source documents and forms for acquired clinical research studies
Maintain current training as appropriate for job performance: OSHA training regarding Bloodborne Pathogens; International Air and Transportation Association (IATA) training for routine packaging, labeling, and transporting of biological materials; Basic Life Support (BLS) and AED training
Performs additional duties as assigned by the Director of Clinical Research and Principal Investigator to ensure the continuing success of the clinic.
Requirements:
Required to perform Phlebotomy
Required to assist in Lab (training provided)
Ability to perform job functions in compliance with rules, regulations, policies, and statutes affecting the CRNP job function
Long-term commitment to research
Willingness to travel within the USA and occasionally abroad to attend Investigator meetings for new clinical trials.
Two Months of on-site Sub-I training in Indiana
Qualifications:
Board Certified Nurse Practitioner with prescriptive privileges.
Successful completion of the Certified Clinical Research Professional (CCRP) examination
Dermatology, Internal Medicine, or Family Practice previous experience
Clinical Research experience preferred
About The Indiana Clinical Trials Center / Optima Research:
The Indiana Clinical Trials Center (ICTC) is a comprehensive and highly experienced clinical research site and Trial Management Organization (TMO). Optima Research is a successful extension of The Indiana Clinical Trials Center. Our research centers focus primarily on Phase I – IV dermatologic clinical trials.
For patients struggling with difficult, complex, and often chronic conditions, ICTC/Optima Research allows them to participate in cutting-edge research that can help them overcome and improve their situations. In enrolling such patients at high levels, we always conduct such clinical trials under the guidelines of Good Clinical Practice (GCP).
For sponsors, we pride ourselves on enrolling appropriate patients at high levels. In addition and more importantly, we promise to provide our sponsors with outstanding, complete, detailed data for each of their studies.
Ultimately and at all times, our patient's safety and best interests are of utmost importance to us.