Account Executive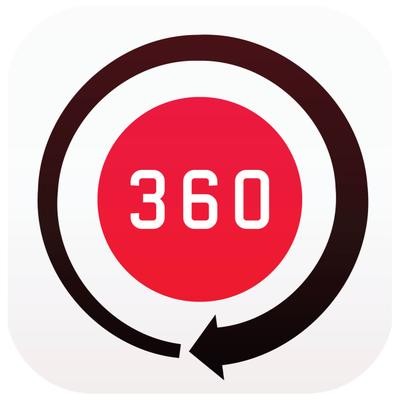 Record360
Job Functions:
Sales & Business Development
Compensation:
USD per year
About Record360
Record360's provides the world with surprisingly simple tools to build confidence and trust. Our mobile and web apps are used by equipment, truck, and car rental companies to streamline
processes and document the true condition of their assets. Our customers love us because our product helps them reduce damage disputes, improve customer service, and revolutionize the way they do work.
Compensation:
● Competitive compensation
● Work remotely from home anywhere in United States with moderate travel
● 401(k) Match
● Medical, dental and vision healthcare coverage
● Paid parental leave
● Unlimited PTO
● Create your own career path. Record360 is part of Alpine SG, a rapidly growing group of market-leading vertical SaaS companies backed by Alpine Investors in California, so there is a lot of networking access to larger tech companies.
Job Description:
You will be responsible for driving new business growth in our heavy equipment rental and truck rental verticals. You will own and execute deals through the entire sales process from prospecting, to demo, to close. You will be selling into an engaged prospect base with a defined need that Record360 solves. This role is perfect for a hungry, competitive Rock Star with strong communication skills looking to drive real growth.
Responsibilities:
● Closing new accounts in our core verticals (i.e., equipment rental and truck rental)
● Drive Record360's growth with outbound prospecting and turning opportunities into paying customers
● Own, and execute, deals from beginning to end (i.e., from prospect to demo and close)
● Accurately assess our customers' needs and position our solution to meet those needs
● Conduct high-quality, compelling demonstrations of our product
● Communicate clearly and professionally on the phone and over email with customers
● Work with our Customer Success team to successfully and seamlessly onboard customers
● Continuously improve sales approach and processes
● Rigorously track your activity & update account information in Outreach and Salesforce
Qualifications:
● 1+ years of outbound sales experience
● Experience with Salesforce's CRM a plus
● Industry knowledge of equipment rental and truck rental a plus
● SaaS sales experience a plus
● B2B sales experience a plus
● Experience with Outreach a plus
Personal Characteristics
● You're hungry. You want to make a big impact and grow your career at a high-growth startup.
● You're tenacious. Sales can be hard, but you're resilient and determined to succeed. You've got grit.
● You're a great communicator. Your emails and calls are clear and compelling. • You've got a track record of success. You consistently crush expectations.
● You love people. You love connecting with people, and you're curious to learn more about them.
● You love learning. You're constantly improving yourself, and you're open to feedback • You're professional. You're courteous, but still personable.
● You're entrepreneurial. You're thinking about how to solve problems. You thrive in fast-paced, lean environments.
● You've got high integrity. You do the right thing - for customers, yourself, and the company.