Accounting Manager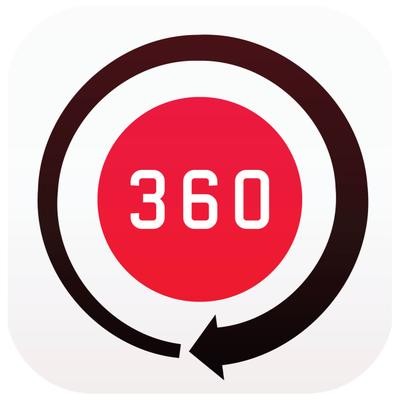 Record360
Job Functions:
Accounting & Finance
Locations:
Remote; Walnut Creek, CA, USA
About ASG LogisTech
ASG LogisTech's mission is to simplify logistics by buying and building innovative technology businesses that are revolutionizing the way our economy moves things. Today ASG LogisTech is made up of Record360, e-Courier and Trucker Tools. We're rapidly acquiring new products to add to our portfolio. ASG LogisTech is backed by ASG, an unconventional group of market-leading SaaS software companies.
About Record360. Record360's provides the world with surprisingly simple tools to build confidence and trust. Our mobile and web apps are used by equipment, truck, and car rental companies to streamline processes and document the true condition of their assets. HQ in Seattle, WA.
About e-Courier. e-Courier is an end-to-end cloud-based software that helps ambitious last mile couriers operate and grow their business. Our software helps customers connect with partners, increase operational efficiency, track performance, improve service and enable better decision making. HQ in Walnut Creek, CA.
About PackageRoute. PackageRoute is a SaaS company that helps drivers and their managers streamline all package delivery and pickup operations in the last mile. We are the innovative market leader in our initial target to help FedEx Ground delivery operators. Since release in March 2019, PackageRoute App is utilized by thousands of users to deliver +1.4M packages every day. We are a small team of entrepreneurs and software developers based in Seattle, WA
Your Mission
Your mission is to own the foundation for good decision making at LogisTech. Making good decisions requires accurate and timely information. Your mission is to bring this objective to life by creating a best-in-class financial reporting and data driven decision making environment at LogisTech.
You will own the scaling of LogisTech's financial operations and business intelligence infrastructure through technology and a dedicated offshore accounting team. You will be responsible for developing and maintaining accounting principles, financial statements, internal controls, and managing LogisTech's daily operations. You will have exposure to FP&A management and KPI reporting, budgeting and operational planning, forecasting and modeling, financial analysis and decision support.
Your role will be strategic, analytical and data-oriented, and is suited for someone who excels in a fast-paced environment. You'll serve as a trusted financial and operational advisor to the VP of Finance and the CEO. You'll perform substantial original work, but from the outset will have support and work very closely with our VP of Finance. You will report directly to the VP of Finance of LogisTech.
You're the right fit for this role if you are passionate about financial reporting, data analytics, and managing and optimizing the day to day operations. You'll succeed in this role if you have a relentless focus on process improvement and challenging the status quo.
Responsibilities
● Responsible for the day-to-day management of accounting and financial operations with a focus on continuous improvement; Including: A/P, payroll, A/R, tax/compliance, cash and working capital management, and the monthly GL close and reporting cycle
● Lead and manage our offshore accounting service providers and AR specialists to power outsourceable tasks, responsibilities, and analyses
● Obtain and maintain a thorough understanding of the financial reporting and general ledger structure while ensuring an accurate and timely monthly, quarterly, and year-end financial close
● Prepare financials in accordance with U.S. GAAP; act as primary liaison between finance team and our external auditors
● Support budget and forecasting activities; become the owner of master financial model for our operating companies
● Analyze financial and operational data including performing trend and comparative analyses
● Develop and document internal controls, policies, and procedures; ensure proper documentation and record-keeping compliance
● Assist the VP of Finance in preparation of quarterly board materials
● Respond to inquiries and ad-hoc financial and strategic project requests from the VP of Finance and CEO based on thoughtful, data driven analysis
Experience
● BA/BS in Accounting or Finance
● 5+ years of relevant GL experience with increasing responsibility, preferably at a rapidly growing SaaS or related subscription-based business model
● Prior Big 4 or Mid-Tier Audit experience preferred but not required
● Strong familiarity with accounting principles, financial statements, and basic valuation techniques
● Desire to enter a situation that requires you to independently build and create best practices that allow the accounting, finance and operations processes to thrive at scale.
● Experience in taking the initiative to identify the need for and then improving / automating processes
● Experience managing staff or offshore resources as supervisor or project manager preferred
● Desire to take complete ownership of the accounting and finance operations of the business and design them for long term success as the company rapidly scales.
● Must have strong Excel skills, including report creation, report formatting, charting, and use of common financial functions (index/match, vlookups, sumifs, pivot tables)
● CPA a plus but not required. The VP of Finance is a CPA and will support and sign off on obtaining required experience requirements and/or allowing for flexibility in taking the various CPA exams
● Experience with Intacct, Expensify, Bill.com, and FloQast is a plus, but not required
Personal Characteristics
● Analytical – finds meaning and action in numbers, and is a data-driven decision-maker
● Excellent written and verbal communication skills, with the ability to modify style for the audience (internal vs. external stakeholders)
● Stellar time management and organizational skills
● Resourceful – figures out how to achieve results creatively with finite resources
● Works collaboratively and energetically
● Ability to create and execute on processes for a growing SaaS startup using best practices
● Entrepreneurial
● Passion for technology
● Impeccable integrity and ethical standards
● Thrives in a nimble, lean, unstructured, fast-paced startup environment
● Ability to have and debate an opinion, but with maturity to present a unified front once a decision is made
● An undying commitment to personal growth and development
Other Information
● Location: Walnut Creek, CA or Remote
● Compensation: Competitive
● Other Benefits: 401k matching, medical, dental and vision healthcare coverage, discretionary PTO
● People First mindset: The guiding principle of our and ASG's mentality is that the key to success is working with, learning from, and developing exceptional people
● Culture: high-energy, fast-moving, passionate atmosphere in a casual, laidback environment