Executive In Residence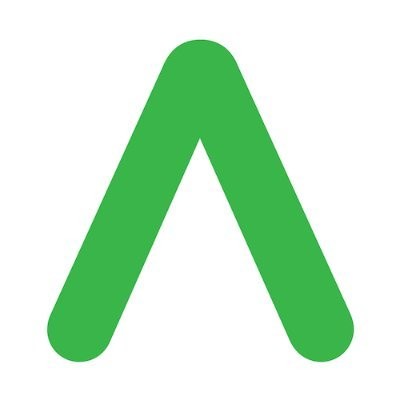 ASG
Walnut Creek, CA, USA
Posted on Wednesday, August 18, 2021
COMPANY DESCRIPTION
ASG is an unconventional group of market-leading SaaS software companies, serving industries ranging from behavioral health to transportation to childcare. ASG believes deeply in the power of people and data to grow great organizations, and that sharing knowledge, expertise, and resources across its community of businesses drives exponential growth. ASG has acquired over 50 businesses since its inception in August of 2016. We are backed by Alpine Investors and operated by world-class PeopleFirstTM leaders. Founders of leading SaaS companies continue to trust ASG to grow their businesses and build even stronger legacies for the future. To learn more, visit www.alpinesg.com.
We hire and unleash a diverse array of leaders across ASG whose will to win - and ability to do so with love - is the true magic behind our success.
This is where you come in.
We are looking for emerging leaders across Operations, Sales & Marketing, Finance, and Product to step into executive operating roles across ASG and help take our businesses to the next level. We believe deeply that talent is based on what you can do, not what you've done. We recruit purpose-driven leaders largely based on raw attributes — think grit, EQ, humility, integrity, and will to win.
We also believe that inspiring growth in people is the best way to build enduring businesses. That's why our PeopleFirst™ philosophy guides everything we do. We work with, learn from, and develop exceptional people, to create a virtuous cycle of financial and operational wins that, in turn, contribute to greater personal fulfillment.
As a part of the ASG Leadership Community, you will:
Gain experience as an active part of the deal team through acquisition

Run - or help run - an industry leading vertical SaaS company with the opportunity to grow it organically and inorganically (through acquisitions)

Join a strong community of like-minded leaders who you can turn to for thought partnership and support

Get support and guidance from the ASG Leadership Team and your Board

Have access to ASG's shared resources and expertise across Finance, Analytics, Technology, People Operations, Communications, and Talent

Lead your company through ASG's PeopleFirst™Leadership Program with the support of an experienced facilitator and coach
What we look for:
High emotional intelligence and the ability to win hearts and minds

Strong financial, analytical, strategic and problem solving skills

Passion for software

and

building enduring businesses

Competitive intensity -- a strong will to win, and the ability to win with love

Ability to lead diverse groups of people and understanding of how to lead

through

people

Confidence in the face of adversity with the ability to ask for help when needed

Ability to give and receive feedback with grace and gratitude

Alignment with our Core Values: "Will to win and win with love," "Live full lives," "Candor means we care," "Think big, then think bigger," "Entrepreneurs at heart," "Data insights drive action"
Base Salary Range: The target salary range for this position is $250,000-$300,000 and is part of a competitive total rewards package including an annual bonus, employer-paid benefits, L&D stipend and incentive pay for eligible roles. Individual pay may vary from the target range and is determined by a number of factors including experience, location, internal pay equity, and other relevant business considerations. We review all employee pay and compensation programs annually at minimum to ensure competitive and fair pay.