Operations Manager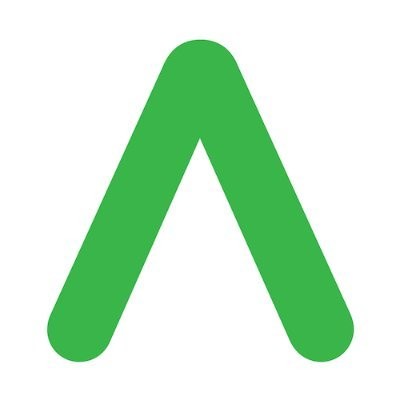 ASG
Operations
Walnut Creek, CA, USA
Posted on Wednesday, May 24, 2023
Operations Manager Job Description
Overview
A core tenant at ASG is "People First". We agonize over getting the right people on board, in the right seats, and fostering an environment where each person can find autonomy, mastery, and purpose in their work. The Operations Manager has outstanding communication, organizational, and time management skills. This person also has strong administrative and IT skills with the ability to multitask and adapt in a fast-paced environment. A successful Operations Manager at ASG displays strong problem solving and decision-making skills coupled with a deep understanding of the impact of anticipating the needs of the team vs. reacting. They have meticulous attention to detail, and excel at customer service for all employees by maintaining an organized and positive experience.
ASG has a primary office in Walnut Creek and secondary office in San Francisco; this role requires an in-person presence in our Walnut Creek office on Tuesdays and Thursdays and in-person presence in San Francisco on an as-needed basis (we'll look to you to help decide what is needed, but the need should be minimal). This is an exempt role that reports directly to the Vice President of HR.
Responsibilities
Operations Management
Key partner to HR throughout the on/offboarding process, including ownership of the maintenance and documentation of the on/offboarding process, building logistics, parking/building access cards and equipment management in coordination with Interlaced (external IT) and the HR Manager

Orders and stocks office supplies and helps manage office budget in partnership with CFO and VP of HR.

Main point of contact for visitors to the Walnut Creek and San Francisco office, including candidates; coordinate conference room bookings, provide office and parking details and direct to appropriate internal contact for ad hoc items such as travel reimbursement

Manage building vendors including HVAC, shredding, cleaning and parking, and act as the first point of contact for the property management team in Walnut Creek and San Francisco.

Pick up the HoldCo mail and organize by operating company on a weekly basis

Coordinate HoldCo events including weekly lunches and happy hours, social events, seasonal office events, employee milestone celebrations and other surprise and delight moments in coordination with the CultureSquad

Event management in partnership with the Director of Operations including: Quarterly renewals, annual CEO community retreat, annual HoldCo retreat and other ad hoc events.

Executive support to the leadership team including event planning and meeting logistics (board meetings, CIT interviews etc.), venue booking and other ad hoc requests.
People Systems Management
Develop strategy to achieve 100% participation for all required new hire trainings - Passion&Purpose, One Page Plan, Working With Me, harassment prevention training, DEI training, etc.

Owns the data administration for quarterly employee engagement surveys via Culture Amp including documentation of results with a high degree of accuracy. Makes recommendations to help scale engagement survey processes across ASG.

Maintains the integrity of people systems including but not limited to: CultureAmp, Bonusly, Small Improvements, and Paradigm REACH, and maintains accurate records in all systems by performing regular audits and reporting

Owns the data administration for quarterly ASG-wide security training system in partnership with the CISO

Assist with ad hoc projects as needed.
Qualifications
3+ years of experience in office management, event planning, and general administrative and operational duties

Excellent written and verbal communication skills

Strong culture carrier - brings energy and creativity to create a positive office environment

Innately proactive - anticipates the needs of individuals as well as the rhythm of the business and office needs ahead of time

Works well under pressure and able to reprioritize to meet tight deadlines

Highly computer literate with capability in email, slack and related business and communication tools

Fantastic organizational and time management skills; works with a sense of urgency and has a high say/do ratio

Able to work autonomously; strong decision-making and problem solving skills

Meticulous attention to detail
Base Salary Range: The target salary range for this position is ($100,000-$120,000), and is part of a competitive total rewards package including an annual bonus, employer-paid benefits, L&D stipend and incentive pay for eligible roles. Individual pay may vary from the target range and is determined by a number of factors including experience, location, internal pay equity, and other relevant business considerations. We review all employee pay and compensation programs annually at minimum to ensure competitive and fair pay.