Aplos VP Product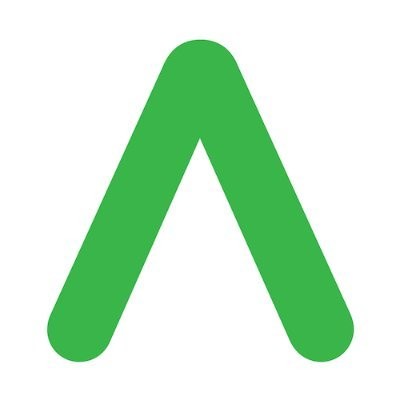 ASG
Product
West Coast, USA
Posted on Thursday, May 11, 2023
About Aplos:
Aplos is an all-in-one, enterprise-grade fund accounting software, and financial management suite designed for nonprofit and church organizations of all sizes. Aplos ensures nonprofit organizations of every shape, size, and mission can seamlessly run all of their finances and operations, manage their business and bottom line, and proactively engage their communities and donors when it matters most.
The VP of Product Position:
Aplos is looking for a VP of Product. As a member of the leadership team, reporting to the CTO, you'll be responsible for leading and managing the product development and strategy for Aplos, which includes product strategy, development, management, market research, cross-functional collaboration, stakeholder management, and metrics and analytics. This is a critical role in driving innovation and growth through strategic product development and management.
Your Responsibilities:
As the most senior product leader at Aplos, you will need to:
Lead the Product Organization

— You are expected to lead the product organization across functional product management, product design, product integrations, and product operations. This includes attracting and retaining A-Player talent, maximizing impact within the product org, and ensuring cross-functional collaboration between Product, Engineering, and the rest of the company. In this role, you will implement an effective and scalable product management operating model, including core processes, tools, and measurable KPIs. You will set appropriate team and individual goals and hold all accountable toward progress against those goals.

Create a Vision and Strategy for the Aplos Product

— You are expected to lead the vision for the Aplos product in a way that actively engages and excites our customers. This includes gathering input from multiple company stakeholders (sales, marketing, strategy, cx, tech, customers, advisory board, etc.) and synthesizing those inputs into a clear and compelling vision. You are expected to be able to balance the near-term profitability of a PE-backed SaaS business and long-term product investment to maintain outsized growth over time by clearly articulating and communicating tradeoffs.

Lead Product Research and Analysis

— You are expected to lead the product organization's research and analysis efforts to drive data-driven decision-making for the Aplos suite of products. This includes maintaining a process for customer research, evaluating metrics from product analytics tools, and working with industry advisors.

Actively Market and Evangelize Products from Concept to Launch

— You are expected to play a leading role in marketing Aplos products throughout the product life cycle. This includes playing a primary role in building and communicating the "why" behind our features to drive growth. You are expected to be a leading product voice in the non-profit software space that shapes the future of the industry through the Aplos platform.

Actively contribute as a member of the Leadership team

— You are expected to develop and maintain a perspective on the business as a whole, including the functioning of the various divisions and their component functions. We expect you to think about ways to optimize the functioning of the company, not just the company's product.
Your Attributes:
Visionary

– You can develop a vision that transforms the lives of our customers for the better. You are an effective communicator who can rally people behind your vision.

Collaborative

– You gain energy by working with multiple stakeholders and inputs across several internal and external sources. You are low-ego and high-impact in your approach to leading the product org to serve customers.

A+ communicator

– You believe in keeping all of your stakeholders in the loop and know that multiple mediums of communication are the key to success; you cut through ambiguity and complexity to deliver on-target, compelling messages to prospects at all stages of the cycle.

Action-oriented

– You thrive on a lean, fast-paced team, you won't sit around and wait for someone else to do it, and you enjoy testing new tactics with a 'let's try it' attitude.

Hands-on

– We have an amazing team, and we are scrappy. You'll be helping get content, decks, ideas, and new materials off the ground.

Data-Driven

– You follow the data and use it as a tool to develop product direction.

Creative

– Our team is full of exceptional talent that is adapting to a new normal of working that is both remote-first and global. You will be responsible for setting the bar when it comes to creating a highly engaged remote product organization.

Builder

– Over time, you'll help build out our product playbook that effectively scales as we grow.
The ideal candidate will have the following skills and qualifications:
At least 10 years of experience in

product management

, with a proven track record of success in developing and launching exceptional

B2B SaaS

products

At least 4 years of experience

managing

Product teams at the Director level

Proven track record of driving teams to results while navigating a fast-changing environment within a rapidly scaling company

Experience working at a PLG business with demonstrated success in driving growth and engagement

Exceptional leadership and interpersonal skills; ability to motivate, support, and influence with and without direct authority

Excellent communication and presentation skills, with the ability to effectively communicate with cross-functional teams and stakeholders at all levels

Strong understanding of user experience design principles and methodologies

Strong analytical skills and experience using data to inform product decisions

Experience with agile software development methodologies and environments (AWS, CI/CD, Feature Toggles)

Technical knowledge and experience, ideally in SQL and product analytics tools.

Experience with churn prevention and expansion strategies

Experience working directly with C-Suite

Bachelor's or master's degree in business, computer science, or a related field
Bonus Points:
Managed a product organization through the product integration from an acquisition

Experience in software development
Benefits:
Health, Dental and Vision Insurance
Paid Holidays
Paid Time Off
Retirement Plan
And more!
Base Salary Range:
The range for expected compensation for this role is $190,000-$225,000, and is part of a competitive total rewards package that includes a long-term incentive plan.
Location:
Primary Office Location: Fresno, California
Remote Work Option: Yes (US-based only, Pacific time)