Chief Financial Officer - In Residence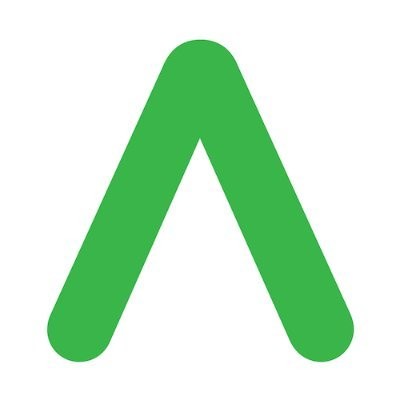 ASG
Accounting & Finance
Walnut Creek, CA, USA
Posted on Tuesday, January 24, 2023
About ASG
We're not a VC or a PE. We're ASG. A talent-powered, data-driven software company reimagining how to buy and build leading vertical SaaS companies. We provide shared expertise and a common backbone across all of our companies that make our people and our businesses even better together. We hire and unleash a diverse array of leaders across ASG whose will to win - and ability to do so with love - is the true magic behind our success.
This is where you come in.
We are looking for CFOs to help run the financial operations for our operating companies. To date, ASG has acquired more than 50 companies across a wide range of verticals. We are looking for exceptional financial leaders who are passionate about all things finance and accounting, team hiring and development, strategy, M&A and, ultimately, building great software businesses.
By being in residence, you'll first join our holding company team and meet key stakeholders throughout our portfolio and eventually be deployed as CFO in one of our operating companies. While in residence, you will:
Meet with CEOs and executives who are in residence, current CFOs of existing operating companies and our leadership team at ASG.

Develop an understanding of the CFO role within our companies and get a sense for where your expertise can bring the most impact.

Work with our corporate finance team to get a "birds eye view" of the operating companies across our portfolio.

Work with our M&A team as part of the diligence process in getting to know the financial operations of the business you will be joining.
Once deployed, you will have the opportunity to create a significant impact running and scaling the business by owning full financial operations. This includes overseeing the financial operations, hiring a finance team, partnering with the CEO and leadership team on formulating the strategy for the business, board of director report outs and working on M&A opportunities and integration.
You're Excited About This Opportunity Because You Will:
Lead, mentor, and develop a world class finance team and become a trusted leader across the entire organization.

Drive strategic financial thinking across the business and be a thought partner to the CEO and leadership team on long-term strategic planning

Build and own budgets for all products/business lines and update full-year forecasts on a monthly basis

Manage the financial reporting process in accordance with U.S. GAAP, including delivering the monthly reporting package by the 20th of each month

Create meaningful reporting dashboards that track operational KPIs, and alert CEO to trends in the business that require change or amplification

Assist your CEO with the creation of board materials

Oversee the successful completion of the financial integration of all M&A add-ons within 90 days of the acquisition close date.

Ensure cash is managed appropriately with the proper internal controls, and facilitate monthly cash sweeps to ASG

Automate, where possible, the financial reporting process using Intacct, Bill.com, Expensify, Paylocity and the other financial systems

Complete required audit documentation in an accurate and timely manner
We're Excited About You Because of the Following:
You have a B.A./B.S. (MBA preferred) with 12-15+ years of financial analysis and reporting experience

You are a proven finance leader with experience growing, managing and leading a team

You have Investment Banking, Accounting and/or strategic finance experience

It's a plus if you have a CPA license designation, spent time at a big four accounting firm, and have M&A/TS experience

You have a proven track record of financial management and influencing outcomes.

You are analytical and have strong problem-solving skills

You have excellent communication skills (written, verbal and presentation)

You have experience on-boarding add-on acquisitions to an existing platform business

You have experience working with Intacct (or another web-based ERP)
We Value The Following Personal Characteristics For This Role:
Highly Strategic

– Able to articulate a succinct strategy to financial and non-financial audiences.

Analytical

- Measures accomplishments by specific, measurable results.

Excellent communicator

– Command of written and oral communication skills.

Excellent time management

– Respectful of people's time. Consistently hits deadlines.

Resourceful/action orientation

– Willing to roll up your sleeves and get things done with limited resources.

Growth Mindset –

Maintain a commitment to continuous learning

both within finance and in other functions across the company.

Team Player –

Ability to

put your self-interests aside and stand shoulder to shoulder with peers to get the job done.
Other Information
Location:

Flexible

Compensation:

The target salary range for this position is $210,000 to $250,000 and is part of a competitive total rewards package including an annual bonus, employer-paid benefits, and long-term incentive pay. Individual pay may vary from the target range and is determined by a number of factors including experience, location, internal pay equity, and other relevant business considerations. We review all employee pay and compensation programs annually at minimum to ensure competitive and fair pay.

Other Benefits:

401k matching, medical, dental/vision healthcare coverage, FSA, unlimited PTO, parental leave, and holidays

PeopleFirst mindset:

The guiding principle of our and ASG's mentality is that the key to success is working with, learning from, and developing exceptional people