Chief Technology Officer - In Residence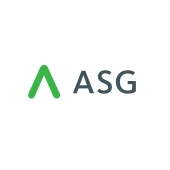 ASG
IT
Walnut Creek, CA, USA
Posted on Tuesday, November 29, 2022
CTO in Residence
About ASG
We're not a VC or a PE. We're ASG. A talent-powered, data-driven software company reimagining how to buy and build leading vertical SaaS companies. We provide shared expertise and a common backbone across all of our companies that make our people and our businesses even better together. We hire and unleash a diverse array of leaders across ASG whose will to win - and ability to do so with love - is the true magic behind our success. We also believe that inspiring growth in people is the best way to build enduring businesses; that's why our PeopleFirst™ philosophy guides everything we do.
This is where you come in.
To date, ASG has acquired more than 50 companies across a wide range of technologies and cloud infrastructures. We are looking for a CTO in Residence to help us grow our engineering management function, and to eventually be deployed as the CTO at one of ASG's portfolio companies. The right candidate is a Rockstar engineering leader who is passionate about community building, knowledgeable in a wide range of stacks, and interested in bringing SMB's to the next level.
By being in residence, you'll first join our holding company team and meet key stakeholders throughout our portfolio and eventually be deployed as CTO in one of our operating companies. While in residence, you will lead Tech diligence vendors and provide a succinct view into the tech maturity of acquisition targets.
Once deployed, you will be helping SMBs scale to a new stage of growth. You will get an opportunity to work in a wide array of tech stacks and software products through acquisitions and get to deploy a diverse set of growth strategies throughout the hold period of our investments while partnering with extraordinary leaders across our business.
You're Excited About This Opportunity Because You Will:
Improve post acquisition remediation and our playbook for the CEO to make forward-looking technical decisions based on current business needs.

Provide Cloud enablement strategies, review capital requirements for tech investments, and right-size estimates.

Develop individuals advancing their technical, business, and professional skills to crush their technology roadmap

Drive organizational maturity, by enacting career maps and upskill plans.

Act as a solutions architect for companies. Solutioning common business challenges like Payments, BI, Data Lakes, and Cloud IaaS to PaaS adoption.

Be an effective teacher/coach and help train our teams on engineering best practices.

Help lead our companies through their next stage of growth.
We're Excited About You Because of the Following:
Bachelor's degree in Computer Science, Master's in Computer Science and or MBA preferred

Minimum of 10+ years experience in highly trafficked websites or mobile apps.

Minimum of 5+ years leading and/or managing interdisciplinary development teams at the Director level

Strong Knowledge in core languages .Net, C#, Java, Ruby, PHP, Node, and typical SPA frameworks (Vue, Angular, React, etc.).

Strong Knowledge of core Data Stores, SQL, Oracle, Postgres, Dynamo, Mongo, Redis, etc.

Fluent in multi-cloud orchestration and deployments across AWS, Azure, GCP.

Experience managing all areas of the tech stack, front-end, back-end, middle-tier and managing monolith to microservices conversions.

Knowledge and experience in best-practices engineering processes, methodologies, platforms such as Agile, Service Oriented Architecture, separation of concern, redundancy, and high scalability.

Excellent written and verbal communication, presentation, and listening skills, with the ability to present complex technical information to a variety of technical and non-technical audiences.

Demonstrated experience managing vendor relationships.

Experience Managing P&L's, engineering budgets, and forecasting.

Experience in building, engaging, retaining teams and influencing outcomes.
We Value The Following Characteristics For This Role:
Highly Strategic

– Able to articulate a succinct strategy to Engineering and non-Engineering audiences.

Financially Literacy

– Displays full awareness of financial metrics, P&L cost buckets, and a deep understanding of engineering costs.

Analytical

- Measures accomplishments by specific, measurable results.

Excellent time management

– Respectful of people's time.

Resourceful/action orientation

– Willing to roll up their sleeves and get things done with limited resources.

Growth Mindset

– Maintain a commitment to continuous learning.

Team Player

- Puts self-interests aside and stands shoulder to shoulder with peers to get the job done.
Other Information
Location:

Flexible

Compensation:

The target salary range for this position is $250,000 – $300,000 and is part of a competitive total rewards package including an annual bonus, employer-paid benefits, and long-term incentive pay. Individual pay may vary from the target range and is determined by a number of factors including experience, location, internal pay equity, and other relevant business considerations. We review all employee pay and compensation programs annually at minimum to ensure competitive and fair pay.

Other Benefits:

401k matching, medical, dental and vision coverage, pre tax benefits, unlimited PTO, and company-sponsored holidays.

PeopleFirst mindset:

The guiding principle of our and ASG's mentality is that the key to success is working with, learning from, and developing exceptional people