CAAS Manager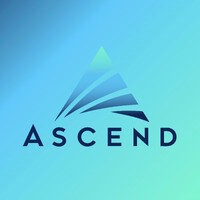 Ascend
Miami, FL, USA · Milford, CT, USA · Ohio, USA
Posted on Saturday, November 11, 2023
About Ascend
Ascend empowers entrepreneurial CPAs to reach their goals with an innovative growth model that brings their firms into the new age. Backed by private equity from people-focused Alpine Investors, Ascend is building a modern platform for regional accounting firms that enables them to stay independent while accessing the resources of a large CPA firm to help them grow. Ascend provides access to growth capital, robust talent acquisition, best-of-breed technology, a catalytic leadership system, shared back-office services, and modernized equity incentives so that firms can surmount today's industry challenges and reach their full potential. Founded in January 2023, the company attained revenues sufficient to qualify it as a Top 100 U.S. accounting firm within six months of operation. For more information, visit ascendtogether.com.
About Onpointe
Onpointe is a rapidly growing, forward-thinking consulting firm with locations in the Cincinnati, Cleveland, and Louisville metro areas. We provide a range of tax, accounting and advisory services to closely held businesses and high net-worth individuals. With a fantastic team of people that offer high-quality service with a relationship-first approach, we help clients successfully navigate a complex business world.
What you'll be doing:
Performs first review of accounting and financial statements for clients across multiple industry sectors in accordance with Firm Policy.
Provides consulting services for clients regarding financial statements, budgeting, forecasting, processes, procedures, analysis of metrics and KPIs, and other general business issues.
Develop existing and new client relationships.
Performs Controller services for clients in multiple industry sectors when needed.
Evaluates and maintains the accounting technology stack. Provides feedback to the Firm on current trends and new technology that could improve support to clients.
Identify and communicate client accounting matters to senior managers and partners.
Meet client expectations for delivery.
Keep up to date on accounting standards, information, and technology affecting to increase innovation and ensure compliance.
May be utilized for special projects for clients as needed.
Other duties as assigned.
Requirements:
Bachelor's degree with a concentration in Accounting or Finance required, but master's degree preferred
Licensed Certified Public Accountant preferred
Minimum of five years of industry in accounting manager/controller or public accounting consulting experience
Minimum of two years' experience managing client relationships
Proficiency with QuickBooks and QuickBooks Online