Tax Manager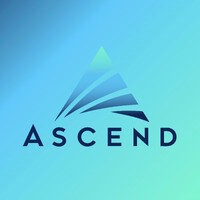 Ascend
Sales & Business Development
Arkansas, USA · Branchburg, NJ, USA
Posted on Saturday, November 11, 2023
About Ascend
At Ascend, we recognize the struggles that accounting & finance professionals face in traditional firms—from rigid hierarchies and overwhelming workloads to the elusive work-life balance. We believe your ambition should not be constrained by outdated practices or opaque career paths. Here, you're not just a number but a valued member of a community that champions both your professional and personal fulfillment. Our mission is to transform the public accounting experience into one where work-life harmony is a reality, and where your career advancement is supported by a nurturing network and robust resources.
Ascend empowers entrepreneurial CPAs to reach their goals with an innovative growth model that brings their firms into the new age. Backed by private equity from people-focused Alpine Investors, Ascend is building a modern platform for regional accounting firms that enables them to stay independent while accessing the resources of a large CPA firm to help them grow. Ascend provides access to growth capital, robust talent acquisition, best-of-breed technology, a catalytic leadership system, shared back-office services, and modernized equity incentives so that firms can surmount today's industry challenges and reach their full potential. Founded in January 2023, the company attained revenues sufficient to qualify it as a Top 100 U.S. accounting firm within six months of operation.
What you'll be doing:
Proactively build relationships and communicate effectively with the client to provide superior client service.
Perceptively identify tax risk management issues and work to develop various solutions to partner consideration.
Provide tax provision preparation, review, and support services to clients on complex engagements. Develop and ensure accurate, timely filings of all tax forms.
Serve as a trusted advisor to our clients, offering accurate recommendations and considerations.
Make suggestions to help improve departmental efficiency.
Possess strong technical taxation skills and the ability to form strong client relationships.
Experience in business development.
Requirements:
5+ years of public accounting experience
CPA required
Bachelor's degree in accounting, finance, or related field
Experience directly managing and interacting with clients through a variety of channels
Strong interpersonal and communication skills
Attention to detail
Advanced knowledge of applicable accounting software, QuickBooks, CCH Axcess & Engagement preferred
At Ascend, we provide a fair and equal employment opportunity for all candidates regardless of race, color, religion, national origin, gender, pregnancy, sexual orientation, gender identity/expression, age, marital status, disability, or any other legally protected characteristic. Ascend hires and promotes individuals solely based on qualifications for the position to be filled and business needs.