Client Accounting Director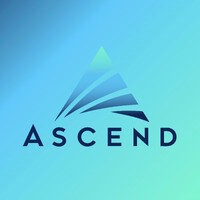 Ascend
Accounting & Finance
Arkansas, USA · Leawood, KS, USA · Kansas, USA
Posted on Saturday, November 11, 2023
About Ascend
Ascend empowers entrepreneurial CPAs to reach their goals with an innovative growth model that brings their firms into the new age. Backed by private equity from people-focused Alpine Investors, Ascend is building a modern platform for regional accounting firms that enables them to stay independent while accessing the resources of a large CPA firm to help them grow. Ascend provides access to growth capital, robust talent acquisition, best-of-breed technology, a catalytic leadership system, shared back-office services, and modernized equity incentives so that firms can surmount today's industry challenges and reach their full potential. Founded in January 2023, the company attained revenues sufficient to qualify it as a Top 100 U.S. accounting firm within six months of operation. For more information, visit ascendtogether.com.
About Goering & Granatino
Goering & Granatino (G&G) is a Kansas City area professional services firm located in Leawood, Kansas. We provide advisory services, including tax, accounting, part-time CFO, and business formation services.
In October 2023, G&G made the strategic decision to join Ascend - a newly formed tax, accounting, and advisory platform that partners with entrepreneurial CPAs to usher in their next stage of growth. With Ascend's partnership and shared resources – including technology, training and development – G&G is well positioned for strong innovation and growth in the years to come.
What You'll Do:
Manage and supervise the execution of account services and CFO outsourcing engagements of various clients across numerous industries.
Oversee daily transactions, including accounts payable/receivable, general ledger, payroll, and bank reconciliations
Participate in regular tax audits and payroll
Organize financial data and maintain updated records
Track the progress of financial and accounting objectives
Review payments processed to ensure compliance with organizational policies, GAAP, state and federal regulations
Responsible for all accounting functions, including month-end/year-end close, journal entries, account analysis/reconciliations and consolidations.
Prepare and file monthly/quarterly sales tax filings
Build and expand relationships with clients and community contacts.
Set up new accounts, handle initial aspects of new engagements, and determine what work must be performed on engagements.
Develop expectations for analytical analyses based on industry standards and client data.
Plan and assign work to team members on the basis of their knowledge and capabilities.
Supervise the work through completion, while monitoring team member efficiency.
Qualifications:
10+ years' experience in public accounting or consulting
4+ years' experience managing client relationships
4+ years' experience leading a team
Bachelor's or Master's degree with major in Accounting or related field
Strong knowledge of QuickBooks Online and QuickBooks Desktop
Experience with payroll filings and sales tax
Strong computer skills, MS Excel in particular (managing spreadsheets, creating charts and using advanced formulas)
Solid knowledge of bookkeeping and accounting principles, laws and regulations
Excellent analytical skills to manage large amounts of data
Outstanding communication skills, both oral and written
Demonstrates an ability to function at a high level in a deadline driven, time-sensitive environment
Must be a team player and have great leadership skills
Highly organized, able to prioritize tasks, responsive and polished communication skills (verbal and written).