Controller (Hybrid)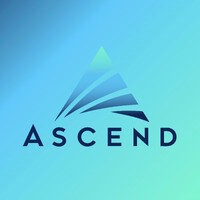 Ascend
Accounting & Finance
New York, NY, USA
Posted on Saturday, November 11, 2023
About Ascend


Ascend empowers entrepreneurial CPAs to reach their goals with an innovative growth model that brings their firms into the new age. Backed by private equity from people-focused Alpine Investors, Ascend is building a modern platform for regional accounting firms that enables them to stay independent while accessing the resources of a large CPA firm to help them grow. Ascend provides access to growth capital, robust talent acquisition, best-of-breed technology, a catalytic leadership system, shared back-office services, and modernized equity incentives so that firms can surmount today's industry challenges and reach their full potential. Founded in January 2023, the company attained revenues sufficient to qualify it as a Top 100 U.S. accounting firm within six months of operation. For more information, visit ascendtogether.com.
About LMC


LMC was founded in 2010 on the principle of delivering out-of-the-box, trusted, expert guidance. Great clients is one aspect, but it is our even greater staff that sets us apart. For us, it's about creating a positive work environment that offers flexibility and growth.
LMC is searching for an Audit Manager in our New York City office. We seek an energetic, self-motivated professional with a genuine desire to embrace this challenging career opportunity to work in a team-oriented environment while taking on a variety of assignments. Qualified individuals will have the opportunity to join our employee friendly corporate culture.
What You'll Do:


Manage and supervise the execution of audit engagements of various clients across numerous industries.
Possess a thorough understanding of GAAP (as set forth by FASB and/or GASB), comprehensive bases of accounting, unique or specialized accounting principles and financial statement presentations, generally accepted accounting standards and common audit procedures and techniques.
Recognize significant aspects of a client's business and utilize this knowledge to serve the client.
Build and expand relationships with clients and community contacts.
Set up new accounts, handle initial aspects of new engagements, and determine what work must be performed on engagements.
Review, examine, and analyze accounting records, financial statements, and other financial reports to assess accuracy, completeness, and conformance to reporting and procedural standards.
Develop expectations for analytical analyses based on industry standards and client data.
Plan and assign work to team members on the basis of their knowledge and capabilities.
Supervise the work through completion, while monitoring team member efficiency.
Develop effective approaches to performing an audit, based on a solid understanding of individual client situations.
Verify the accuracy of the client organization's internal records and check for mismanagement or fraud.
Research proficiencies include recognizing accounting or auditing issues as they arise in client situations, including possible solutions.


Qualifications:


8-10+ years of current audit experience with a public accounting firm.
401(k) audit experience a plus.
Bachelor's degree with a major in Accounting. Master's in Accounting highly preferred.
CPA License required.
Experience with consumer products, retail and distribution, real estate and professional services.
Strong mentoring/coaching capabilities, able to guide staff members to achieve their fullest potential.
Highly organized, able to prioritize tasks, responsive and polished communication skills (verbal and written).
Proficient with business software tools such as CCH Engagement and Microsoft Office applications.
Efficiently manage full life cycle of multiple projects, including addressing higher risk audit areas.
Demonstrated ability to function at a high level in a deadline driven, time-sensitive environment.
Exceptional client service skills.


The above is intended to describe the general content of and requirements for the performance of this job. It is not to be construed as an exhaustive statement of essential functions, responsibilities, or requirements.
The annual base salary range for this role is $125,000-160,000. This range includes the anticipated low and high end of LMC's salary range for this position. Actual compensation may vary based on various factors, including experience, education and/or skill level.
LMC is an equal opportunity employer that is committed to diversity and inclusion in the workplace. We prohibit discrimination and harassment of any kind based on race, color, sex, religion, sexual orientation, national origin, disability, genetic information, pregnancy, or any other protected characteristic as outlined by federal, state, or local laws.
This policy applies to all employment practices within our organization, including hiring, recruiting, promotion, termination, layoff, recall, leave of absence, compensation, benefits, training, and apprenticeship. LMC makes hiring decisions based solely on qualifications, merit, and business needs at the time.