Audit Senior (Hybrid)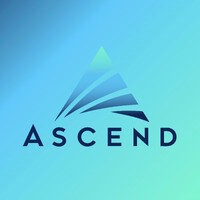 Ascend
New York, NY, USA
Posted on Saturday, November 11, 2023
About Ascend
Ascend empowers entrepreneurial CPAs to reach their goals with an innovative growth model that brings their firms into the new age. Backed by private equity from people-focused Alpine Investors, Ascend is building a modern platform for regional accounting firms that enables them to stay independent while accessing the resources of a large CPA firm to help them grow. Ascend provides access to growth capital, robust talent acquisition, best-of-breed technology, a catalytic leadership system, shared back-office services, and modernized equity incentives so that firms can surmount today's industry challenges and reach their full potential. Founded in January 2023, the company attained revenues sufficient to qualify it as a Top 100 U.S. accounting firm within six months of operation. For more information, visit ascendtogether.com.
About LMC
LMC was founded in 2010 on the principle of delivering out-of-the-box, trusted, expert guidance. Great clients is one aspect, but it is our even greater staff that sets us apart.For us, it's about creating a positive work environment that offers flexibility and growth.LMC is searching for an Audit Senior Accountant in our New York City office. We seek an energetic, self-motivated professional with a genuine desire to embrace this challenging career opportunity to work in a team-oriented environment while taking on a variety of assignments. Qualified individuals will have the opportunity to join our employee friendly corporate culture.
What You'll Do:
Lead client audit engagements, which include planning executing, directing, and completing financial audits.
Begin to develop advanced knowledge and other special purpose frameworks, where applicable, and financial statement presentation.
Obtain a thorough understanding of generally accepted auditing standards and common audit procedures and techniques.
Supervise, train and mentor associates and interns on audit process.
Research and analyze financial statement and audit related issues.
Acquire a working knowledge of the client's business.
Proactively interact with key client's management to gather information, resolve problems, and make recommendations for business and process improvements.
Perform other job-related duties as necessary
Qualifications:
Bachelor's or Master's degree with major in Accounting
Experience auditing Banks/Financial Institutions
CPA License or actively working toward attaining CPA license
Minimum of 2-3 years of public accounting experience
U.S. GAAP/GAAS knowledge
Outstanding communication skills, both oral and written
Demonstrates an ability to function at a high level in a deadline driven, time-sensitive environment
Must be a team player
Highly organized, able to prioritize tasks, responsive and polished communication skills (verbal and written).
Proficient with business software tools such as CCH Engagement and Microsoft Office applications.
The above is intended to describe the general content of and requirements for the performance of this job. It is not to be construed as an exhaustive statement of essential functions, responsibilities, or requirements.Working at LMC provides unlimited growth potential along with a competitive compensation and benefits package. We also offer flexible hours & hybrid options to accommodate a work-life balance.The annual base salary range for this role is $80,000-110,000. This range includes the anticipated low and high end of LMC's salary range for this position. Actual compensation may vary based on various factors, including experience, education and/or skill level.LMC is an equal opportunity employer that is committed to diversity and inclusion in the workplace. We prohibit discrimination and harassment of any kind based on race, color, sex, religion, sexual orientation, national origin, disability, genetic information, pregnancy, or any other protected characteristic as outlined by federal, state, or local laws.This policy applies to all employment practices within our organization, including hiring, recruiting, promotion, termination, layoff, recall, leave of absence, compensation, benefits, training, and apprenticeship. LMC makes hiring decisions based solely on qualifications, merit, and business needs at the time.