Tax Manager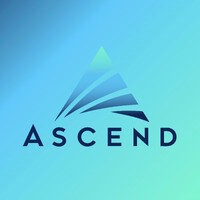 Ascend
Sales & Business Development
Vancouver, WA, USA
Posted on Monday, October 30, 2023
Who We Are


About Ascend


At Ascend, we recognize the struggles that accounting & finance professionals face in traditional firms—from rigid hierarchies and overwhelming workloads to the elusive work-life balance. We believe your ambition should not be constrained by outdated practices or opaque career paths. Here, you're not just a number but a valued member of a community that champions both your professional and personal fulfillment. Our mission is to transform the public accounting experience into one where work-life harmony is a reality, and where your career advancement is supported by a nurturing network and robust resources
.


We partner with regional, entrepreneurial firms and provide them with the resources and support necessary to thrive in today's dynamic market. This includes access to growth capital, robust talent acquisition, top-tier technology, transformative leadership, shared back-office services, & more. Founded in January 2023, Ascend attained revenues to sufficiently qualify as a Top 100 U.S. accounting firm within six months of operation.
Explore Ascend
, where your career soars without sacrificing your quality of life.
About G&G


Goering & Granatino (G&G) is a Kansas City area professional services firm located in Leawood, Kansas. We provide advisory services, including tax, accounting, part-time CFO, and business formation services. At G&G, we are willing to help you continuously improve on various aspects of your career. When you choose to join us, you will be joining an environment where your goals are respected and where you'll work collaboratively with other team members to solve problems. We will provide the technologies, training and procedures to perform your job independently and confidently. You'll also have the support of the partners to develop your own personal network of contacts and be actively involved in the community.
In October 2023, G&G made the strategic decision to join Ascend to usher in our next stage of growth. With Ascend's partnership and shared resources – including technology, training and development – G&G is well positioned for strong innovation and growth in the years to come.
The Role


If you're an experienced tax professional looking for a culture that supports personal growth, collaborative relationships, and innovative minds through a flexible working environment, you may be a great fit for our team. We are looking for MVPs that want to use their gifts and expertise in tax services to serve our businesses, their owners, and individuals.
Be ready to jump in and act! As part of our team, you'll:
Manage client assignments and deliver high-quality service
Act as a visionary for clients providing solutions and managing implementation of ideas
Lead a team of like-minded individuals by coaching, advising, and supporting them to meet client and self-development goals
Drive motivation and commitment to accountability for work plans, responsibilities, and tasks
Stay up-to-date, conduct research, and consult on complex tax matters
Have the opportunity to grow alongside our directors and partners as we grow our firm


Qualifications:


Hold an active CPA license (or be in the process of obtaining it)
8+ years of experience in federal and state tax compliance
Experience in corporate, s-corp. and/ or partnership returns and individual clients, high net worth individuals, trusts and estates, state tax and pensions
Demonstrate ability to build, direct, and maintain a motivated and empowered work team
Exceptional communication skills for advising, coaching, supporting a work team, and strengthening long-term relationships with clients
Be committed to serving clients with integrity and professionalism
Experience with Microsoft Office programs
QuickBooks proficiency
Proficient with tax preparation and accounting software (Thomson Reuters Ultra Tax Experience preferred)
Embrace curiosity and innovation


Travel


No travel required
How To Apply


Submit your information in the application section directly below! This will include:
Basic contact information
Resume/CV and optional cover letter upload
Work eligibility, credentials, and compensation
Voluntary demographic & self-ID questions


At Ascend, we provide a fair and equal employment opportunity for all candidates regardless of race, color, religion, national origin, gender, pregnancy, sexual orientation, gender identity/expression, age, marital status, disability, or any other legally protected characteristic. Ascend hires and promotes individuals solely based on qualifications for the position to be filled and business needs.