Tax Manager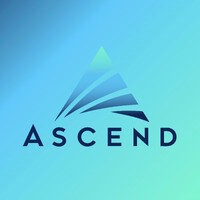 Ascend
Sales & Business Development
Vancouver, WA, USA
Posted on Monday, October 16, 2023
Who We Are


About Ascend


At Ascend, we recognize the struggles that accounting & finance professionals face in traditional firms—from rigid hierarchies and overwhelming workloads to the elusive work-life balance. We believe your ambition should not be constrained by outdated practices or opaque career paths. Here, you're not just a number but a valued member of a community that champions both your professional and personal fulfillment. Our mission is to transform the public accounting experience into one where work-life harmony is a reality, and where your career advancement is supported by a nurturing network and robust resources
.


We partner with regional, entrepreneurial firms and provide them with the resources and support necessary to thrive in today's dynamic market. This includes access to growth capital, robust talent acquisition, top-tier technology, transformative leadership, shared back-office services, & more. Founded in January 2023, Ascend attained revenues to sufficiently qualify as a Top 100 U.S. accounting firm within six months of operation.
Explore Ascend
, where your career soars without sacrificing your quality of life.
About ODC

Opsahl Dawson (ODC)
was founded in 1979 in Longview, WA, where we have flourished into the award-winning firm we are today. We specialize in Accounting, Tax Preparation, and Bookkeeping with 75+ people across the United States. With 30+ years of proven service, we're the go-to CPA firm in SW Washington. You'll be joining a fun team and a renowned firm that was named a 2022 Best Midsized Firm to Work for by Accounting Today.
In January 2023, ODC made the strategic decision to join Ascend! With Ascend's partnership and shared resources, ODC is well positioned for strong innovation and growth in the years to come.
The Role


We are looking for a Tax Manager to join our team and work with our growing list of clients! Leveraging your expertise in tax matters & client relations, you'll manage a national client list, delivering superior service. As their trusted advisor, you'll tackle complex tax issues, craft strategic solutions, and offer risk management guidance. Your forward-thinking mindset will enhance service delivery, ensuring innovation remains at the forefront.
In this role, you'll collaborate with members across ODC and work as a united team, maintaining a fun work environment! You'll also have the opportunity to drive our team's growth through mentorship and coaching, encouraging a culture of continuous improvement and professional development.
Key Responsibilities


Manage client portfolio, consistently delivering high-quality service.
Ensure accuracy and compliance of the preparation, review, and timely filing of all tax forms.
Provide tax provision preparation, review, and support service to clients on complex engagements.
Enhance efficiency across project initiatives.
Contribute to team empowerment & professional development by providing mentorship and supportive guidance.
Stay up-to-date with tax regulations, conduct diligent research, and provide consultation on intricate tax matters.
Contribute to business development and departmental efficiency enhancements.


Required Qualifications


CPA or EA required
Bachelor's degree in accounting, finance, or related field
8+ years of public accounting experience.
Experience directly managing and interacting with clients through a variety of channels
Strong interpersonal and communication skills
Attention to detail
Proficiency with tax preparation and accounting software


Preferred Qualifications:


Advanced knowledge of applicable accounting software, QuickBooks, CCH Axcess, Engagement, Thomson Reuters, or UltraTax
Substantial knowledge of 1040, 1041, Partnerships, S-Corps, and 1099
Experience in individual clients, high net worth individuals, trust & estates, state tax, and pensions


Who We Look For


A perceptive team-player who excels in a progressive environment, blending sharp analytical skills with exceptional communication. A detail-oriented performer who embodies critical thinking and high standards. A proactive professional, constantly seeking to deliver outstanding service.
Location


This role can be fully remote or sit out of our Vancouver, WA office.
At Opsahl Dawson, we've designed a flexible work structure that enables both teamwork and independence, enhancing our employees' work experience while promoting personal well-being.
What We Offer


Join our team and enjoy a comprehensive benefits package that supports well-being, health, and ongoing professional growth:
Competitive PTO
Medical, Dental, & Voluntary Insurance Options
401(k) Matching
Discretionary Bonus
12 Paid Holidays
Vacation Incentive
Commitment to Professional Development


How To Apply


Submit your information in the application section directly below! This will include:
Basic contact information
Resume/CV and optional cover letter upload
Work eligibility, credentials, and compensation
Voluntary demographic & self-ID questions


At Ascend, we provide a fair and equal employment opportunity for all candidates regardless of race, color, religion, national origin, gender, pregnancy, sexual orientation, gender identity/expression, age, marital status, disability, or any other legally protected characteristic. Ascend hires and promotes individuals solely based on qualifications for the position to be filled and business needs.