Chief Growth Officer In Residence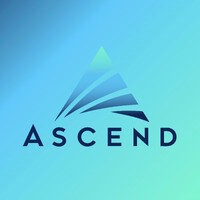 Ascend
Sales & Business Development
Arlington, VA, USA
Posted on Friday, October 13, 2023
Overview


Ascend, backed by Alpine Investors, is rapidly building a platform of mid-sized Accounting firms to revitalize this business-critical industry. Applying top-tier technology and shared services, Ascend provides strategic, financial, and operational expertise to entrepreneurial firms looking to rapidly grow their businesses while maintaining their independent cultures and track records of exceptional client service.
Key to our growth model is embedding a Chief Growth Officer (CGO) in each of our partner firms. Owning the firm P&L, the CGO is chiefly responsible for accelerating revenue, profitability, and operational efficiency. The CGO will work shoulder-to-shoulder with the firm CEO implementing the Ascend Growth Model, driving pricing & billing excellence, deploying offshore resources, leading M&A integrations, and more. You'll join a growing cohort that meets on a regular cadence to share learnings and best practices, helping our partner firms #AscendTogether.
The CGO In Residence program is the ideal next step if you're looking to accelerate your career as an operator. You'll join a growing cohort of PeopleFirst business leaders helping CPAs transform the Accounting industry.
Process


Prospective candidates should apply using this webpage. Candidates meeting our qualifications can expect to hear from our Talent team to schedule an initial video screen. Successful hires can expect to start in July 2024 until they are deployed to a partner firm.
Our network of partner firms is rapidly growing, and successful hires will be matched to firms where they can make the most impact in their office. After being matched with your partner firm, you will be relocated ideally within 30 days of deal closing to lead post-merger integration.
Position Summary


Ascend is seeking a Chief Growth Officer In Residence (CGO) to sit at one of our partner firms and implement the Ascend Growth Model. The CGO, alongside the partner firm's CEO, will be responsible for the firm P&L and will drive achievement of KPIs and business growth through targeted collaboration with the CEO and Regional President (skip-level manager). The CGO will play a critical role in continually iterating on the organic growth playbook for the firm to realize double digit EBITDA growth.
The CGO will report to the CEO of the partner firm and will work in person at their regional office.
Key Responsibilities


Implement the Ascend Growth Model


Work alongside the partner firm CEO to achieve the firm's P&L targets, ultimately driving double digit EBITDA growth
Build an in-depth understanding of the Ascend Growth Model (including, pricing, offshore, CAAS, marketing, M&A, etc.) and make strategic suggestions for how to prioritize and adapt growth levers to be most effective
Implement the Ascend Growth Model, driving key operational initiatives for the firm and demonstrating excellent cross-functional project management expertise
Build and maintain KPI dashboards and reports to provide insight and transparency into performance; review these dashboards regularly with the CEO as well as the Regional President and flag any potential negative leading indicators for slowing growth or other revenue quality issues
Implement and help drive adoption of the PeopleFirst Operating Rhythm, ensuring the firm leverages weekly project/issue tracking methods as well as quarterly and annual planning
Bring a mentality of continuous improvement to your work and the firm, consistently evaluating current approaches/processes and seeking opportunities to drive efficiencies and improvements
Drive accountability throughout the partnership and across the firm


M&A Integration


Develop an integration playbook for tuck-in acquisitions and serve as the owner
Ensure seamless integration of tuck-in acquisitions, helping accelerate the path to realized value from adding team members and additional books of business
Implement operational changes and initiatives to sustain and improve an eNPS of 70+


Relationship Management & Team


Build meaningful relationships up and down the organization
Effectively communicate with relevant professionals at Ascend HQ, ensuring seamless collaboration on projects and day-to-day business operations
Serve as a thought partner to the CEO and RP on all regional operational matters
Ensure the firm has A players in all key roles for driving future growth; backfill positions as needed
Evaluate talent quality on the admin team and repurpose, replace, or let go of individuals who are not well equipped for the future-state scorecard/role responsibilities


Qualifications


Bachelor's degree from an accredited college or university, MBA preferred
Track record of driving revenue growth
Strong analytical and problem-solving skills with the ability to identify opportunities and make data-driven decisions
Excellent leadership abilities with the capacity to inspire and motivate cross-functional teams
Strong organizational, critical thinking and communication skills


About Ascend


Ascend empowers entrepreneurial CPAs to reach their goals with an innovative growth model that brings their firms into the new age. Backed by private equity from people-focused Alpine Investors, Ascend is building a modern platform for regional accounting firms that enables them to stay independent while accessing the resources of a large CPA firm to help them grow. Ascend provides access to growth capital, robust talent acquisition, best-of-breed technology, a catalytic leadership system, shared back-office services, and modernized equity incentives so that firms can surmount today's industry challenges and reach their full potential. Founded in January 2023, the company attained revenues sufficient to qualify it as a Top 100 U.S. accounting firm within six months of operation.
For more information, visit ascendtogether.com.
About Alpine Investors


Alpine Investors is a people-driven private equity firm that is committed to building great companies by working with, learning from, and developing exceptional people. Alpine prides itself on fostering cultures where people value empowerment, diversity, fairness, integrity, and intellectual honesty. Founded in 2001, Alpine specializes in investments in companies in the software and services industries. Alpine has over $15 billion in AUM and has offices in San Francisco, New York, and Salt Lake City.
For more information on the firm, visit www.alpineinvestors.com
At
Ascend, we provide a fair and equal employment opportunity for all candidates regardless of race, color, religion, national origin, gender, pregnancy, sexual orientation, gender identity/expression, age, marital status, disability, or any other legally protected characteristic. Ascend hires and promotes individuals solely based on qualifications for the position to be filled and business needs.