Bookkeeper/Accounting Technician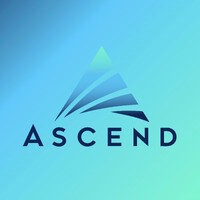 Ascend
Accounting & Finance
Lacey, WA, USA
Posted on Saturday, October 7, 2023
About Ascend


Ascend empowers entrepreneurial CPAs to reach their goals with an innovative growth model that brings their firms into the new age. Backed by private equity from people-focused Alpine Investors, Ascend is building a modern platform for regional accounting firms that enables them to stay independent while accessing the resources of a large CPA firm to help them grow. Ascend provides access to growth capital, robust talent acquisition, best-of-breed technology, a catalytic leadership system, shared back-office services, and modernized equity incentives so that firms can surmount today's industry challenges and reach their full potential. Founded in January 2023, the company attained revenues sufficient to qualify it as a Top 100 U.S. accounting firm within six months of operation. For more information, visit ascendtogether.com.
About ODC


For over 40 years, we've delivered exceptional Accounting, Tax Preparation, and Bookkeeping services to clients in SW Washington. As a result, we've been named a
2022 Best Midsized Firm
to Work for by Accounting Today.
We take pride in the culture we've built at ODC and continually invest in our business and our people to become better together. But we're not just committed to our clients and employees – we're also committed to our community. We've volunteered across the state and donated $25,000 to Washington State University to support aspiring Accountants.
We're hiring for a Bookkeeper/Accounting Technician to work in the Firm's Business Services Department (BSD) providing bookkeeping, payroll computation, payroll tax reporting and excise tax reporting services to our clients. You will work in coordination with other Firm members assigned to the client. In this role, you'll have the opportunity to work directly with our clients.
What you'll do:


Assist clients with monthly, quarterly and annual bookkeeping
Compute payroll for clients
Prepare federal and state payroll tax reports for clients
Prepare state excise tax reports for clients


Qualifications:


High school diploma or equivalent
3 years' experience working in an accounting firm as a bookkeeper
Thorough working knowledge of accounting theory, concepts, practices and procedures and State of Washington tax regulations
Familiarity with accounting software (QuickBooks preferred)
Working knowledge of Office applications including Word, Excel and Outlook
Excellent organizational and time management skills
Strong verbal and written communication skills
Good interpersonal skills
Able to meet and balance multiple deadlines with minimal supervision
Direct and motivate others in a team environment.
Dedicated to the quality of work performed
Willingness to learn
Working in a multi-client environment a plus


Work Location:


This position will be based in our Lacey, WA office.
Salary:


$25.00 - $35.00 per hour
Benefits:


401(k)
401(k) matching
Dental insurance
Flexible schedule
Health insurance
Paid time off
Vision insurance


Schedule:


8 hour shift
Day shift
Monday to Friday
This position is full time